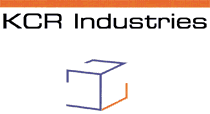 We are an authorized INSTEON value added dealer of smart home, automation, security, audio, video, intercom, networking, and related products to professional installers, retailers, E-tailers, and home owners..
We use INSTEON devices extensively in our building and remodeling projects
We are willing to sell INSTEON products directly to the end user.

If you are a professional installer, retailer, E-Tailer or buy in large quantities, please give us a chance to earn your business!
We keep our overheads to the minimum to allow for the lowest possible pricing.
Any order over $300 will incurr no shipping fee.
All products are new in the original packaging
We can quote any INSTEON product.
INSTEON products are currently not available; however we expect renewed availability soon.

We are accredited with the Better Business Bureau.
We have an A+ rating with no complaints...... ever .....

INSTEON is a trademark of Smartlabs, Inc
.