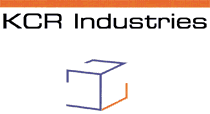 We are a broad spectrum manufacture and distributor of custom solutions and building materials in the Fort Worth, Texas area.
We specialize in both interior and exterior designs and remodeling including:
We Specialize in Lighting Design, Both Interior and Exterior
Whole house Interior Design updating for the home owner
Interior Design, staging and "make ready" for property listing. We partner with a real estate investment firm with over 30 years of experience in Real Estate marketing.


Real Estate marketing photos with state-of-the-art Nikon Cameras, Lenses, and Photo Editing Software. For some examples of marketing photographs taken by our on staff photographers click here .


Video Surveillance with 24 hr Recording
On Site and Off Site Monitoring
PTZ / Infrared Night Vision / 360 View Cameras
Passive IR and Active Microwave Motion Detection
Legacy Video and IP Camera Solutions
Whole House Remodeling
Custom Residential Lighting
Smart Home Products
VoIP Telephone Service and Systems by clicking here for Fire-ATT.com
Landscape Lighting
Fountain Design and Lighting
Whole House Standby Generator Systems With Automatic Transfer Up To 45kw
Landscape Design and Installation
Specialized building materials
Custom Roofing Materials and Installation
Wholesale Lumber Supplies
KCR Industries provides services to both the wholesale trades, and individual homeowners.
We not only provide multiple types of specialized construction, landscaping, roofing materials, and telephone systems, we have crews to install everything we sell.
We are accredited with the Better Business Bureau. We have an A+ rating with no complaints...... ever .....

We will custom design, manufacture and deliver our products you in the Fort Worth area with either payment on delivery or pre-arranged terms. As an alternative, you can arrange FOB delivery from our facility to yours, with payment in full at the time of order. We accept numerous forms of payment. Please click here for alternatives.
Please take a look at our "Products In Use" page to take a look at some of our design solutions.

Below is a view of our headquarters located at 777 Main Street, Fort Worth, Texas: